I'm in love.
Yes, you heard correctly. I, the most jaded person on the planet, am in love. It's exhilarating, terrifying, and completely inappropriate. You see, I'm having an affair with my iPad.
What can I say, ours is a forbidden love.
I have to confess I avoided the whole iPhone/iPad kerfuffle for a very long time. I stuck to my old mobile long after its contract ran out, doggedly insisting that I didn't need no new fangle contraption! A good old nokia was good enough for me, thank you very much!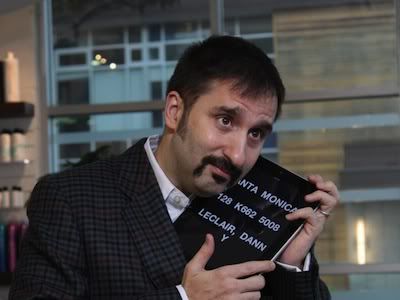 Me too, dude, me too...
But eventually my old phone gave up the ghost and I was forced to seek a replacement. Of course these days it's practically impossible NOT to get a smart phone when you go looking. When you tell the sales people that you just want a normal phone they look at you like you like you're talking Greek! So, being the marketer's dream that I am, I allowed them to talk me into getting my first ever iPhone.
It was a flirtation, a crush. We danced around each other, but in no way did it replace my reliable old laptop. Still, I enjoyed it's company. I could email with it, send long and rambling text messages (someting that my old phone would have had a coronary about) and surf the internet, all on my phone! It was like a whole new world opened up to me, one where I could read fanfiction.net stories in bed into the wee hours of the morning.
That was about a year and a half ago, and for twelve months my iPhone and I got along beautifully. We went everywhere together and it kept me happily amused through many a boring meeting or function. But eventually I realised as good as we were together, it wasn't a perfect match. There was something missing from our relationship, some spark.
The question was where could I find that spark? Certainly not my staid, stay-at-home laptop. Its dependability was comforting, but the passion was definitely gone from the relationship. No, it was time for something new. That's when I started toying with the idea of getting an iPad.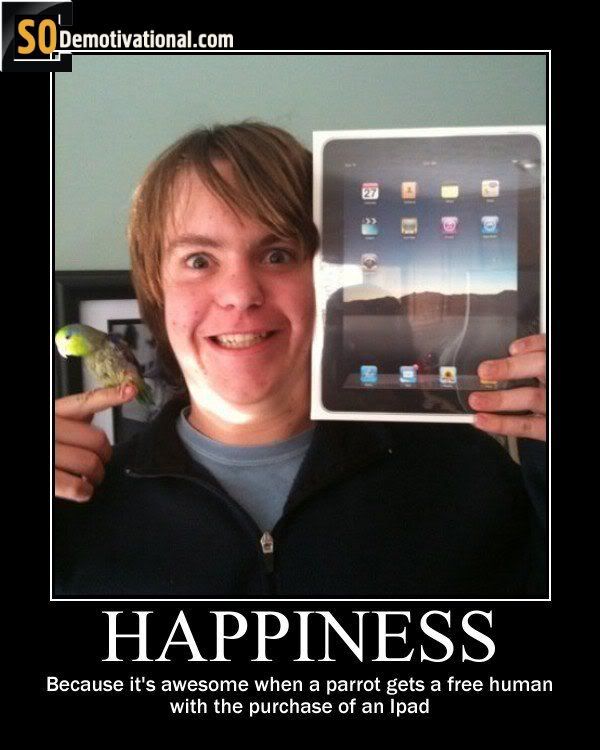 I didn't get a free human ... gypped!
Now the thing you need to understand about me is that when I want something, I can't wait. Instant gratification, baby! So pretty much the day I decided I couldn't live without an iPad in my life, I trotted out and got myself one. There was no thinking about it, no shopping around, I just walked straight into my Telstra store and asked them about their deals. Half an hour late, I walked out with the new love of my life.
And that was the start of our whirlwind illicit romance! If my laptop was my wife and my iPhone was my office crush, then my brand new iPad was definitely my mistress. Suddenly things I would have previously done on the laptop, I just snuck away to my room and did them on the iPad instead. It was new, exciting, and so so passionate.
My brother thought I was insane though. Not because I was cheating on my laptop, oh no, he's all for having affairs with new technology, his problem was the fact that I bought the iPad 2 only a week or so before the new one came out.
Okay, fair cop.
But like I said, when I want something, I want it right away! And from what I hear, it's not like the new iPad is really that much better. So it's got a better camera, it's not like I'm going to use the camera on it. That's what the iPhone is for! So it's video quality is a tad nicer, with a screen that size you're not really going to notice. So it's faster, when you're talking about fractions of a second, it's not like it's going to make any difference to you!
Maybe I'm fooling myself. Maybe I'm just making up excuses because, in typical Kellie fashion, I went out and impetuously bought something expensive before checking all my options (it's not the most expensive thing I've bought like that, once I bought a car in an afternoon), but I don't regret it.
If loving my iPad 2 is wrong, then I don't want to be right.