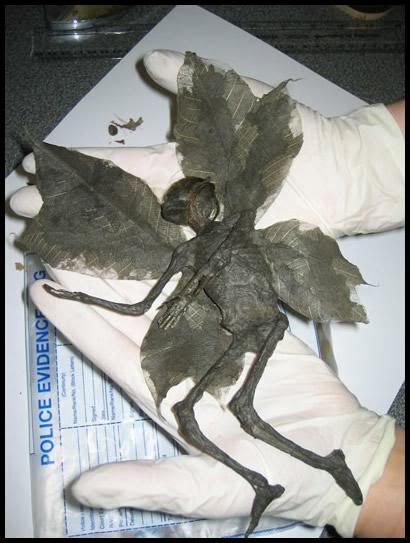 Tinkerbell hadn't aged well...
People certainly sell some weird shit on eBay. Don't get me wrong, I love the fact that they do! There's nothing more amusing than wandering through the eBay listings and finding everything from the quirky to the utterly bizarre. I remember I once almost bought a tattoo gun on there once, for no other reason than it was sitting at $20 and it seemed like a good idea at the time.
Thankfully, someone else stepped in and started bidding at the last minute so I never got it. It's probably a good thing, with my propensity towards not thinking things through, having a tool that can permanently mark your body wouldn't have been the best idea. Who knows what I would have doodled on my own arm just to see if it worked!
But I do love reading about the really strange auctions. Like the guy who sold a
mummified fairy corpse
! I have to admit, it certainly looked legit from the pictures ... you know, if I wasn't a grown up who knew that fairies don't actually exist (and somewhere Tinkerbell drops dead). It turns out it was a model made by a prop maker for an April Fools prank a few years back. He did a good job on it!
Here comes the ... bride?
Or there's the guy who sold his
ex wife's wedding dress
after what we can assume was a rather bitter divorce. I actually remember when this one was happening, and I watched the updates the guy made to the auction as he made them. There are claims that he was just hamming it up to sell the dress for a better price, and I've no doubt they're right, but it's still a hilarious read! Go read them if you have the time, you won't regret it.
Then there was the person who was selling a
dolphin that he'd supposedly caught while net fishing
and was keeping in his swimming pool. This one I'm assuming was a joke, but the questions prospective buyers posted and this guy's answers were snarky and fun to read.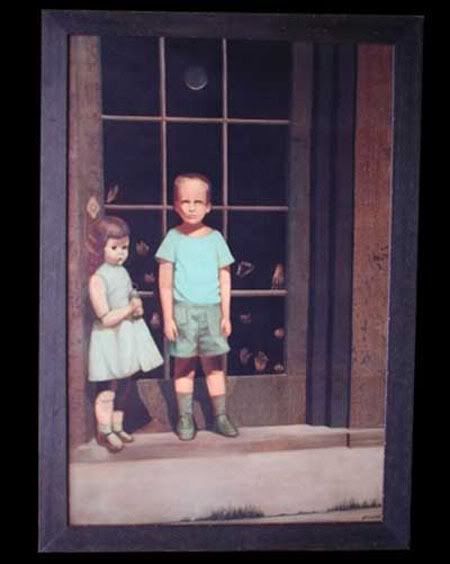 That's one creepy girl!
But I think my favourite was
the haunted painting
. It was just a creepy looking picture! I remember reading the story and thinking how spooky it looked. I wondered if anyone would actually bid on it, but I guess it was a pretty good marketing method because it ended up selling for over a thousand dollars. Was it haunted? Who knows! But I don't remember ever reading about the new owners being found dead in mysterious circumstances or being driven to the point of insanity and having to be committed, so if it was we can assume they were friendly ghosts.
There seems to be a real market on eBay for selling wacky stuff to people who just buy it for the novelty factor. Perhaps that should be my new hobby! Selling cursed things! I could buy a bunch of old second hand jewellery from the local op shop, make up some stories about how they used to belong to Lady Bothomthwaite who died mysteriously in a fox hunting accident, and who now haunts her long lost trinkets! I'll make a mint!