Hello ladies and jellybabies! Today I've decided to do you all an enormous favour, and introduce you to the delicious little morsels of man flesh that I lovingly call my TV boyfriends. They're cheaper, easier, and less whiny than the real thing, don't leave the toilet seat up, and if I need to talk to them all I have to do is press pause on my media player and freeze the frame on their gorgeous faces.
Shemar Moore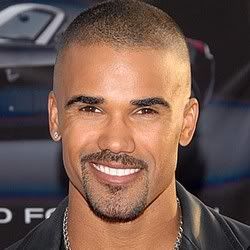 Ah, my beautiful Shemar. How could you resist this face? Of course it doesn't hurt his character Derek Morgan on Criminal Minds is the sweetest thing on two legs!
I still remember when I started watching the show about three seasons in ... I have a really bad habit of jumping on bandwagons I'm afraid ... and I just adored his character from the get go. The coolness, the old world gentlemanly demeanour, the cute bantering with Garcia.
And lets be honest ... he's pretty easy on the eyes.
Ian Somerhalder
Ian and I go way back, back to a time when he wasn't a household name. He may have become famous for his role in Lost, and then gone on to do The Vampire Diaries, but to me he'll always be Hamilton Flemming from Young Americans.
I'll always see him as the cute boy who questioned his sexuality when he fell in love with a boy who was really a girl pretending to be a boy. What can I say, it was a spinoff of Dawson's Creek and it was little more than a teen soap opera. Yep, my taste in television programs is just that refined.
I think it was the eyes that got me though. You could practically fall into those eyes.
David Hewlett
David is the most recent of my TV boyfriends. He plays the utterly adorable Dr Rodney McKay on Stargate Atlantis, a show which I only found only recently but am loving so much. He's got that whole geeky cuteness factor going for him ... and it doesn't hurt that he's both smart and funny, a diabolical combination.
There's just something so endearing about him. He spouts technobabble fit to make Geordie LaForge proud and lets be honest, we all love the nerdy, socially stunted, utterly brilliant characters.
Mario Lopez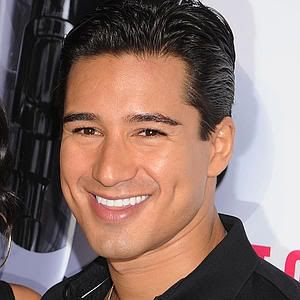 And finally we have Mario. His place is an honorary one, based on the fact that he was my very first TV boyfriend.
Those of us who were of an age to watch Saved By The Bell tended to pick a side ... Mario Lopez or Mark Paul Gosselaar. I chose Mario. My fourteen year old self (and my thirty mumble year old self if I'm being honest) found him absolutely dreamy.
I think it was the dimples.
So there you go! Absolutely adorable every one of them, all good listeners, and I can turn them on or off with the press of a button ... sounds ideal to me.
So who are your TV boyfriends?