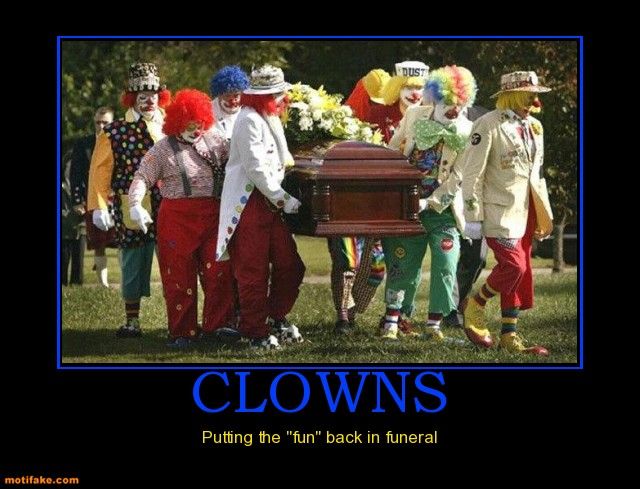 I remember when I was studying archaeology at university, they told us that one of the signs of a civilised culture was care taken with the dead. Apparently the more knick knacks you give someone who's popped their clogs, the more refined you are.
But I'm pretty sure that my Professor wasn't referring to the
Taiwanese practice of having strippers at the grave side
when he was extolling the virtues of those who pay extra attention to their funerary rites.
Yep, you heard me right, strippers. Seriously, I couldn't make this stuff up ... and why would I want to when it's all right there for the pickings!
Apparently it isn't unheard of for family members of the deceased to hire an "exotic dancer" to dance for him. That's right, not for the mourners ... for the dead guy. I suppose it's fair enough, he's had a bad time of it. First he died, then some bloke took all his blood out and replaced it with chemicals, then they stuck him in a really uncomfortable suit that he probably tried really hard to avoid wearing when he was alive, and finally they shoved him into a little wooden box ... and you can't tell me they didn't bend his feet up if it turned out he was a touch too tall for it!
He probably needs a bit of a pick-me-up after a day like that. That dude earned his post-mortem sexy dancing ladies.
But it did get me to thinking about what I'd like at my funeral, should time, finances and availability allow. Really, its something we all should think about, no point leaving it to our relatives who would probably get it all wrong anyway. So after much deliberation I've decided to leave a list of instructions to be followed in the event that I shuffle off this mortal coil.
I'd like my funeral to be fancy dress. Just general costumes if necessary, but if time allows, then it should be themed. My preference is for one of the following:

Harry Potter
Tarts and Vicars
Roman Toga
Come as your favourite dead person (I'll be very offended if you don't all come dressed as me)

There will be no bible readings or other religious speeches at my funeral. Instead, I'd like my entire life narrated via the medium of interpretive dance.
There definitely needs to be a lucky door prize. I'm thinking a toaster, or maybe a set of luxury towels. At least that way someone walks out of there happier than when they walked in because hey ... free towels!
In honour of the Taiwanese custom that gave me this idea, of course I also want strippers. In fact, if you could convince Matt Bomer to attend and do some of those things he did in Magic Mike ... well, then I think we'll ALL leave happier than when we arrived.
And, as shown in the picture above, I'd like my casket carried to my resting place by clowns. No particular reason, it just looks really cool. Come on, look at that picture and tell me that you wouldn't want that too!
So that's the bare bones of it, I'll leave it up to the rest of you to sort out the little details if and when they're needed. But I'll just add one last instruction. If it ends up being an open casket, could someone please monitor the viewers? Not all of my associates are entirely scrupulous and I'd hate to go to my eternal rest with a drawn on moustache or no eyebrows.
Ta muchly!