... Stephen Hayes over at
The Chubby Chatterbox
! Congratulations! If you haven't read his blog before, I highly recommend going over there and having a browse. He's charming and hilarious and well worth a visit!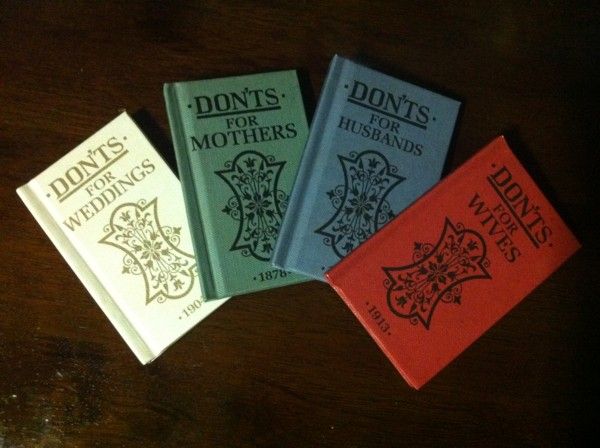 If you send your postal address to delightfullyludicrous@gmail.com, I'll pop them in the mail for you ASAP. I'm sure you're going to have oodles of fun reading about those kooky Edwardians and their hilarious gender stereotypes.
Thank you everyone who took the time to comment and congratulate me on reaching the six month mark. I am, quite frankly, blown away by what a wonderful community we have going on here. Yay us!!!
I had a couple of enquiries about where you can get copies of these books. Personally, I got them from
here
, but that's only useful if you live where I do. However you can also get them online at amazon.com.
So thank you once again for coming and playing with me every other day! I love each and every one of you the most!