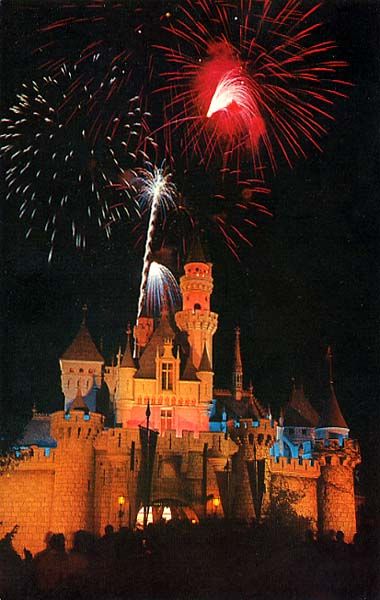 My new home.
Anyone who lives where I do knows that job security has become a wee bit of an issue lately. I'm not going to go into the politics and the grandstanding and the nitty gritty details of it all, if you're interested you can
read all about it for yourselves
. But it suffices to say that, like most of my compatriots, I've considered options and contingency plans in case the worst should happen.
But of all the possibilities I've checked out,
I think I like this one best
.
For those of you who can't be assed to go read the article, I'll give you the cliff notes. A couple of friends who both lost their jobs last year came up with the perfect plan to get new ones. Did it involve interviews? Retraining? A deal with the devil? No, their plan was to spend the year at Disneyland.
Best! Plan! Ever!
They each got an annual pass for their Christmas gift, then decided that, Murphy's Law being what it was, if they had a pact to spend every day for a year in the happiest place on earth then a job would crop up to spoil their lovely plans. Awesome! This is definitely my kind of logic, I'm totally on board!
I may be a little fuzzy on the details, but I'm going to go with the assumption that if I'm willing to buy an annual pass for around $650 I can pretty much live at Disneyland for an entire year. There's a castle there, right? I'll just move in there. I'm going to assume that it comes equipped with a full compliment of staff. I hope the cook is competent.
But in all seriousness, the plan is genius! It's just a shame I'd never be able to do it. After thinking long and hard, I came to the realisation that there isn't a single place in my city, or perhaps even my country, where I'd willingly spend every single day for a whole year.
Australia is a great place, and I'll scowl fiercely at anyone who says differently, but we just don't have anything of the magnitude of Disneyland. Pretty much all of our theme parks, while being nice enough, really only have a couple of days in them, and I can't think of a single other attraction or location I'd point to and say was the equivalent.
Oh well, another great plan thwarted by living in a sparsely populated, albeit beautiful, country. I suppose I'll have to take the more prosaic route of job hunting if I ever find myself out of work. Oh Australia, why couldn't we have enormous tourist traps? God knows we've got the space!
It's a damned good thing we've got Vegemite to make up for it, that's all I'll say.