Have you ever wondered just where artists get their ideas for their pictures from?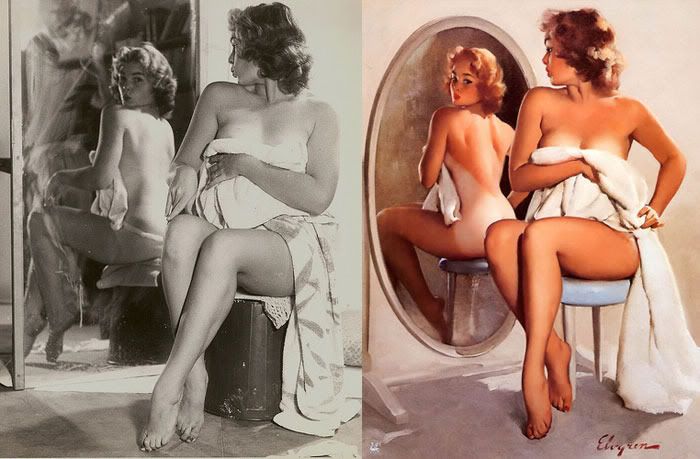 I'm not an artist, I can't even draw a straight line without the help of a ruler, so I've never really thought about it before.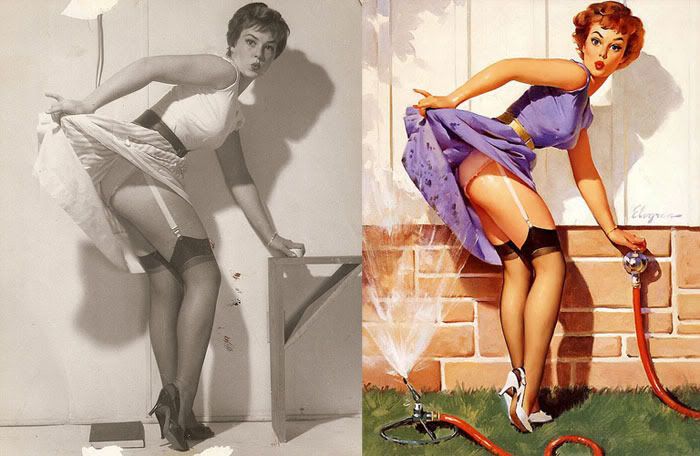 Do they just come up with stuff off the top of their head? Do they copy from pictures? How much artistic licence to they use?
But when I stumbled across these pictures, it made me realise the difference between someone making a copy of something, and someone taking something and making it their own.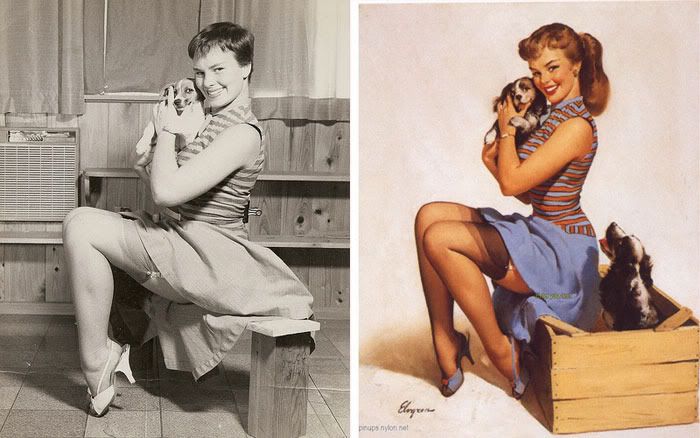 I just love the details, looking at the pictures and seeing what the artist decided to keep, what they chose to alter, and what they made completely different.
I guess that's what they mean by art.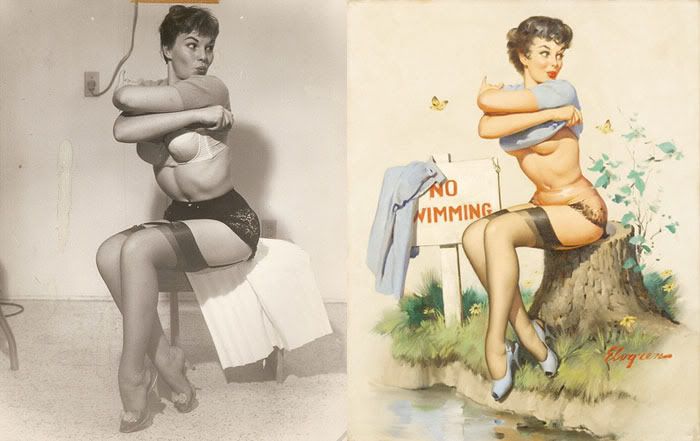 Needless to say, these pictures have made me realise a few things.
I'll never be an artist. I have no idea how they can take a bunch of lines and make it look like a person.
I absolutely love the art of this era!
Women in the 50's must have been awfully chilly. They never seem to be wearing enough clothes!